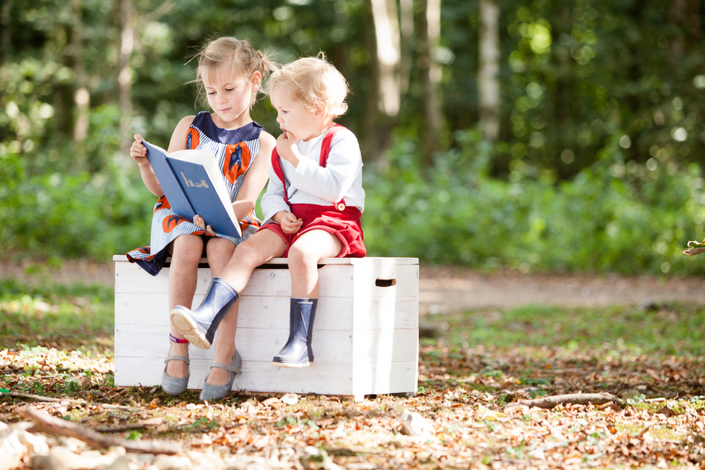 Teaching the Stages of Homeschool
From PreK to High School, Learn at a Bird's-Eye View of What Subjects to Teach & When to Teach Them
Education Happens 24/7/365
SELF-PACED INSTANT ACCESS ONLINE COURSE
Home Educator Online Training Course -
A Course for the Dedicated Mom Determined to Meet Her Kids' Needs

---
IMPORTANT
This course is included in the FLEX Boot Camp for New Homeschoolers. If you want to purchase ALL three courses - 1) Teaching the Stages of Homeschool, 2) Homeschool Organization, and 3) How to Choose Curriculum for Beginners, they're ALL included in the one bundled price of the Flex Boot Camp which is $99.00.

If not, you can purchase just this individual workshop here on this page.
Are You Ready for a Jam Packed and Informative Course?
You will understand the transitions that children go through and when to emphasize what subjects when.
The last thing you want to do to your kids is to always be expecting - expecting the next skill, the next level, the next, and the next. It can be exhausting to a child to think what he or she is doing is never good enough.

So having a guide or view of what to teach will give your homeschool a strong foundation.

You can create your own lesson plan, or use one already made and tweak it to work for your family. The first couple of years take it easy, don't try and do it all at once, ease into learning together as a family.

There is no one size fits all, but there are some subjects which matter more than others. Knowing how to weave them together is essential.
Too, you'll love the VISUAL GUIDE of what subjects for each grade level that you want to focus on.
Important to keep in mind is that you're homeschooling to meet the needs of your kids. As a confident homeschooler you'll see and understand each transition and that makes YOU powerful!!!
Step by step is good for a lot of learning and so is the big picture.

Look below at the section Course Curriculum to see what workshops are included in this course.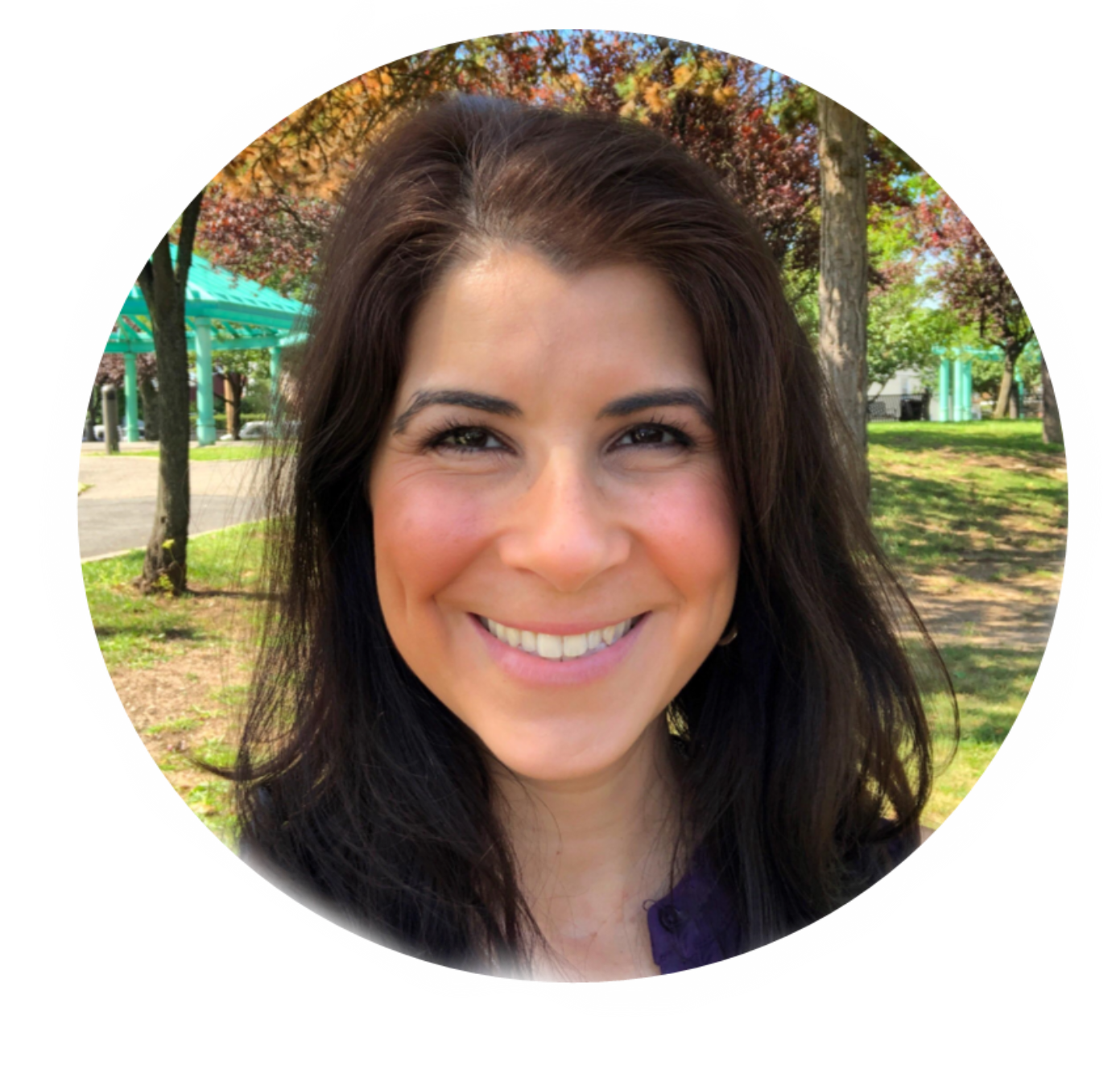 "Finding Tina and her New Homeschooler program was the best gift we could've received.
All my doubts, fears and misconceptions about homeschooling were put to rest. I was amazed at how throughout the entire program she answered so many of my questions without me even having to ask.
From organization and scheduling to fighting off those nagging feelings of inadequacy and/or guilt...she covered it all. The entire program felt like coffee talk with a friend. I always felt encouraged by her, even when I needed to make adjustments to our homeschool. To this day, I still find myself going back and reviewing my notes!
I truly feel that Tina is genuinely interested in seeing you succeed not just now, but for the long haul.
And here we are 10 years later, still homeschooling strong!! Thanks Tina!!"
- Rosie P from NY - Homeschooling 10+ years & Counting!
What's inside the course?
Teaching the Stages of Homeschool (8 workshops & printables) along with visual guide.

Jammed packed with great information on understanding the transitions children go through from PreK to High School prepares you to homeschool for the long run.

Each learning stage is broken down for you so that you gain the best tips for how to teach and what to teach.

Course Curriculum
Teaching the Stages of Homeschool
Available in days
days after you enroll
Teaching Prek to Kindergarten
Available in days
days after you enroll
Teaching 1st to 4th Grade
Available in days
days after you enroll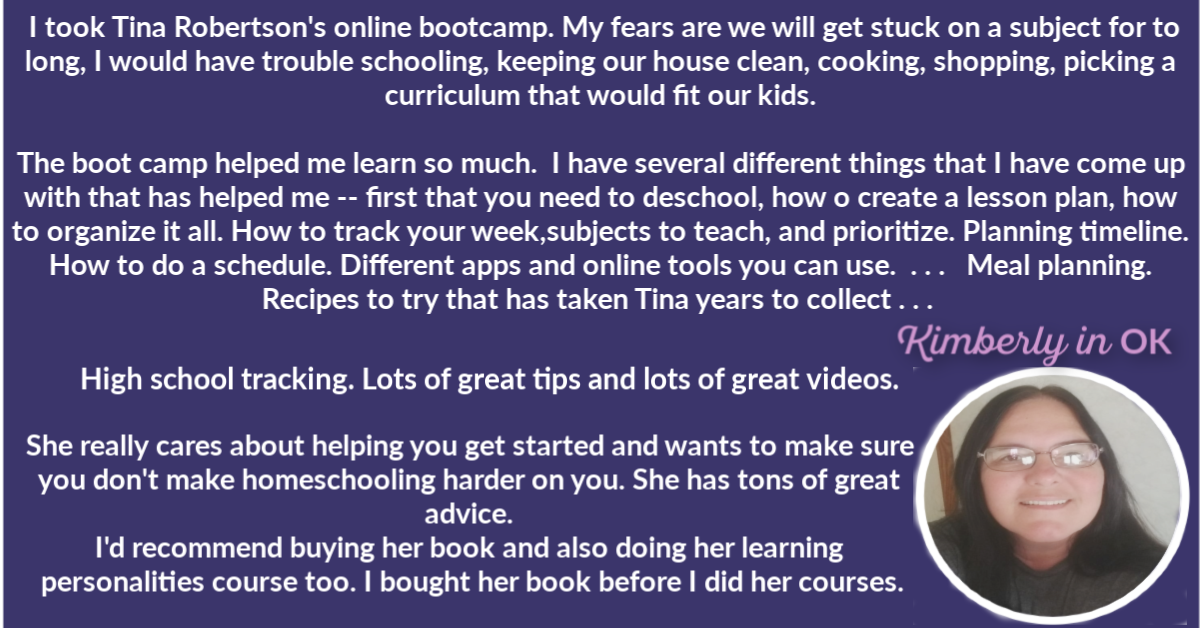 What if I'm Just Beginning With Preschool or Kindergarten - do I need to Know What to Teach in the Upper Grades?
A solid introduction no doubt is the best. Trusting the learning process is important, but understanding which subjects to teach at what age helps you to understand how the learning process unfolds.

Focus on the part of the workshop you need now and know that the other workshops and information are here for you to access as you need it.
When I started kindergarten and was able to look ahead to the content for high school, I had peace of mind knowing that teens can graduate homeschool successfully and many times are well ahead of their peers.
Knowledge is power and you'll have the details with this course.
I'm Teaching Middle or High School - Do I Really need to Review Skills from the Younger years?
Tweens and teens mature at different rates; one reason for homeschooling is to adjust material to a child's needs. Sometimes it's necessary to go back over a skill which is introduced at a lower level.
It's beneficial to look at the bird's-eye view of learning if you need to adjust learning to meet the needs of your tween or teen.

Who Is This Course For?
This course is for the educator who knows making her education priority in how to homeschool is how she in turn equips her children for lifelong learning.

This course is for the homeschool educator who deep down believes homeschool is the BEST choice for her family and wants the detailed how-tos.
CLICK HERE to private message me! I KNOW you have questions. I'd LOVE to help you. I will call you and NO I'm not weird (maybe), but you will walk away with a LOT of value. I'm not putting the squeeze on you to buy, but my program is THAT good. Let's talk, no obligation.
Your Instructor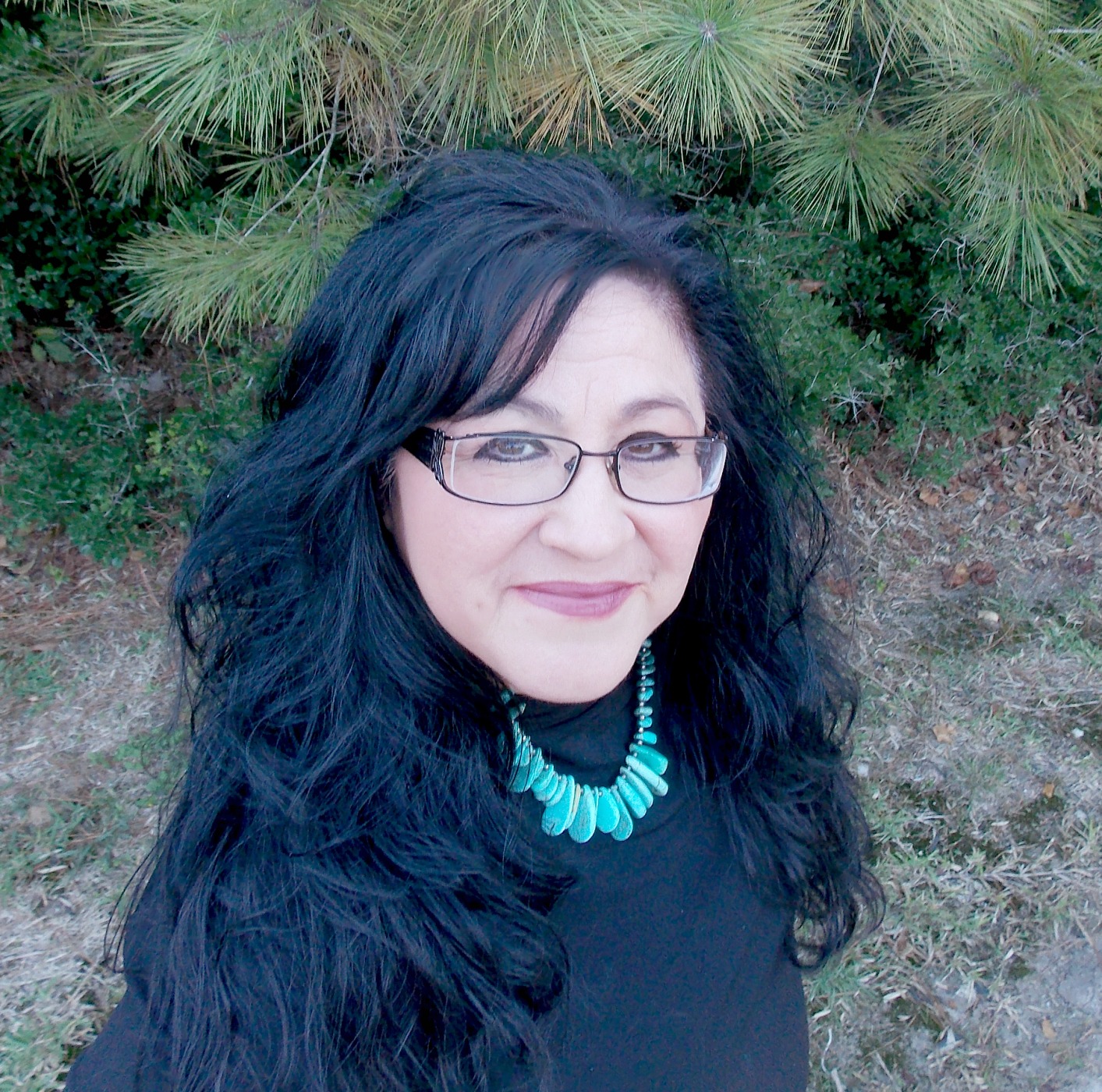 Tina Robertson has homeschooled her kids from the beginning and has celebrated three homeschool graduations. With no background as a public school teacher, the things she has learned through her 20+ years of homeschooling has been all on-the-job-training.
Unlike many programs based on one family's experience, Tina's program New Homeschooler Boot Camp is also based on Tina's many years of mentoring hundreds of new homeschoolers at live workshops in Texas. Her program is a TWO-pher.
You get the value of her experience after graduating 3 homeschoolers AND when she coached new homeschoolers in person.
If you want detailed answers to your questions and not general homeschool fluff you can find anywhere, this is your girl!
She makes her home in the lone star state.
Tina and her family have enjoyed living abroad for a few years in South America. Her sons will always remember trekking through the Amazon rain forest.
Frequently Asked Questions
When does the course start and finish?
The course starts now and never ends! It is a completely self-paced online course - you decide when you start and when you finish.
From Struggling Homeschooler to Empowered Educator
Although my mother homeschooled my younger sister back in the day when folks thought it was illegal to homeschool (it never was), I should have learned something from the grit of those early pioneers as they met "underground".
Not getting outside during public school hours for fear of reprisal from nosy neighbors, my mother knew she had made the best choice for my sister. Although I was almost finished with public high school, I knew homeschooling was what I wanted for my family.
However, fear paralyzed me and I sent my son to public school.
I thought teaching him to read and write before he went to Kindergarten was normal. Not doubting myself any longer, I took the leap back into homeschooling. Not only did I stick with the journey, but successfully homeschooled my kids to graduation.
Along the way, I developed a course for new homeschoolers and begin teaching workshops in person to other new homeschoolers who felt paralyzed.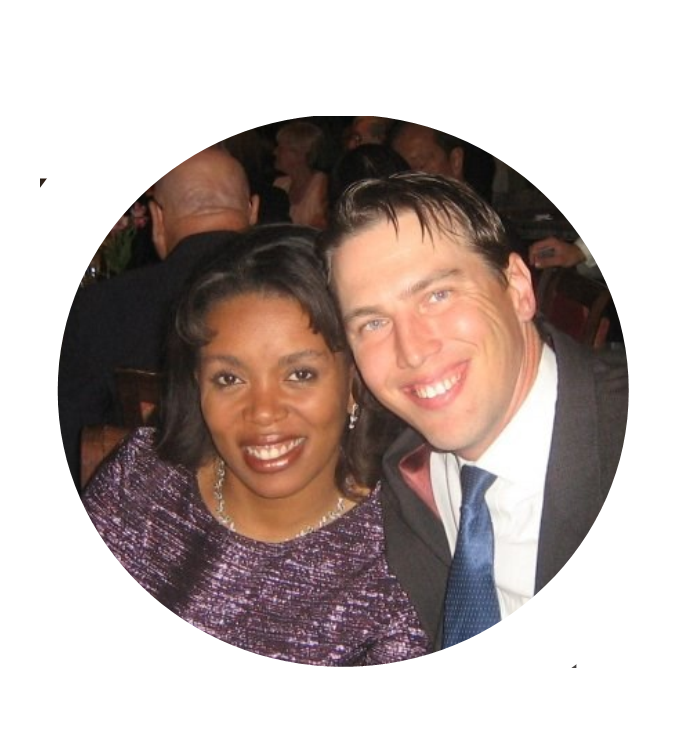 "I took Tina's class for new homeschoolers the year before I began homeschooling, 14 years ago. In retrospect, I know that taking her class was the best thing that I could have done.
Her course covered different styles of homeschooling, how to schedule my day, how to plan for multiple children and so much more.
She enabled me to homeschool with confidence from the very beginning of my journey."
-Kyle Suzanne from Texas
Helping hundreds of new homeschoolers along the way!
Courses may exist based on ONE family's experiences.

You get a two-pher with my experience.

Not only do I share what has worked for me for over 20+ years while successfully homeschooling my kids to graduation, but I have a very unique perspective by mentoring hundreds and hundreds of new homeschoolers through the past 10+ years.

My teaching experience and how-tos are time tested and are proven to work. They are NOT being beta tested on you.
How Does the Course Work?
When you register for the course, you get immediate access to the courses. This includes:
8 self-paced online video workshops.

Beautiful forms or printables which comes in .pdf.
All you need is an internet connection.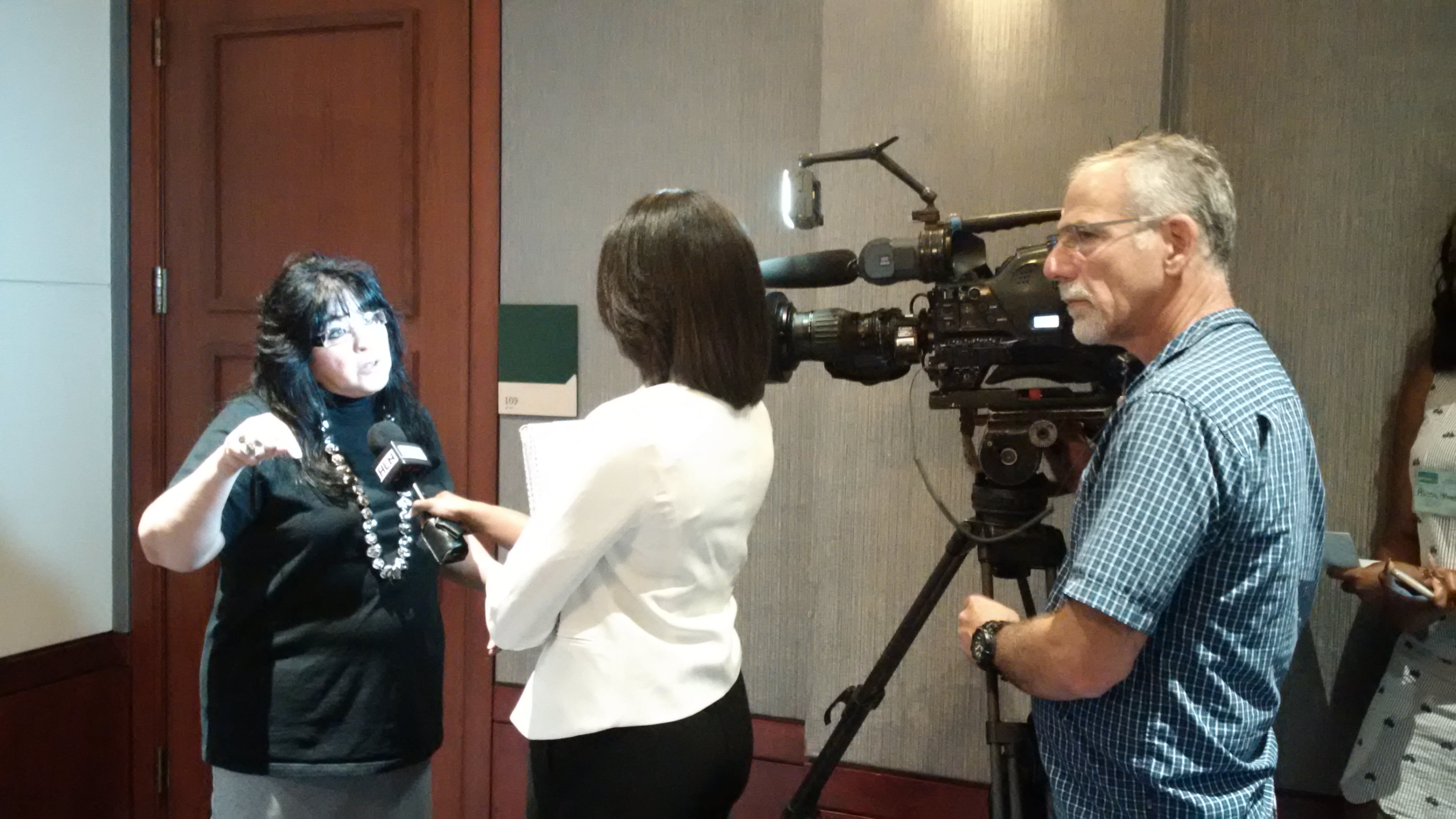 Not only have I mentored hundreds of new homeschoolers, but I've encouraged seasoned homeschoolers, informed the outside world of what it means to TRULY homeschool, testified in court, and encouraged and trained leaders.

I KNOW what it takes to stick to your lifestyle change!

Invest In YOU/ Save Thousands of Dollars!
Taking time to learn about how to teach the different stages can save you thousands of dollars in the long run. You want to be in the know! Buy now!
Frequently Asked Questions
When does the course start and finish?
The course starts now and never ends! It is a completely self-paced online course - you decide when you start and when you finish.
How long do I have access to the course?
How does lifetime access sound? After enrolling, you have unlimited access to this course for as long as you like - across any and all devices you own.